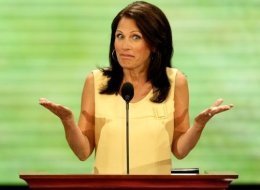 I don't get why everyone keeps reporting that Congresswoman Michelle Bachmann "might" enter the presidential race or that she is even "likely" to join. She is. Michelle Bachmann is going to run for the Republican presidential nomination, maybe win Iowa and then go nowhere as Huntsman and Romney flip a coin for which one is going to be the moderate Mormon who challenges President Obama in November of 2012. You heard it here first!
It's all but definite say my sources. and if some random improv comedian in Ventura county knows this, why doesn't the news? I was told that she got a book deal that was contingent upon her running for president. if she's signing contracts to get paid for that book, then its not "likely" that she enters, its definite.
How is everyone so uninformed of this? Why am I seeing headlines like these on places like HotAir.com (a popular right-of-center blog owned by Townhall.com)?
Till the official announcement (coming within the next few weeks, i'm sure), we'll have to wade through silly reports letting us know that Bachmann, Cain Have Highest Positive Intensity Scores, Poll Finds – and it's completely useless data that will have no effect on the actual Primary results that happen a year from now.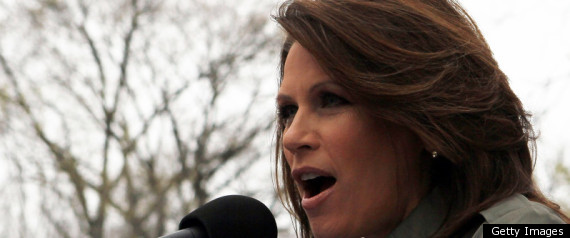 Update: ?6 days after I broke this news, the Hufington Post finally catches wind: Michele Bachmann In Talks To Publish Book In September?
Publishing a book to lay out one's political values is now an established rung on the ladder most politicians feel they must climb to make a serious run for president. It's a move Bachmann seems increasingly likely to take: Since March, the conservative firebrand has said that she might form a committee in June to explore seeking the GOP nomination, but Tuesday on Fox News she said that a decision could come sooner.

As the publishers in New York weight whether to move forward with Bachmann – a proposal first reported Tuesday by Ben Smith – one of their considerations will be whether she can deliver book sales anywhere close to the level of Sarah Palin. The fellow Tea Party favorite's first book, "Going Rogue," sold over 2 million hard cover copies.

Bachmann lacks the same high profile of the former Alaskan governor and GOP vice president nominee. The Minnesotan is, for example, not being represented by Washington super-agent Bob Barnett, who helped Palin secure her book deal.